What's coming next on the livestream?
What happened at the Technical Symposium? How can you watch the content you missed? What can you look forward to next?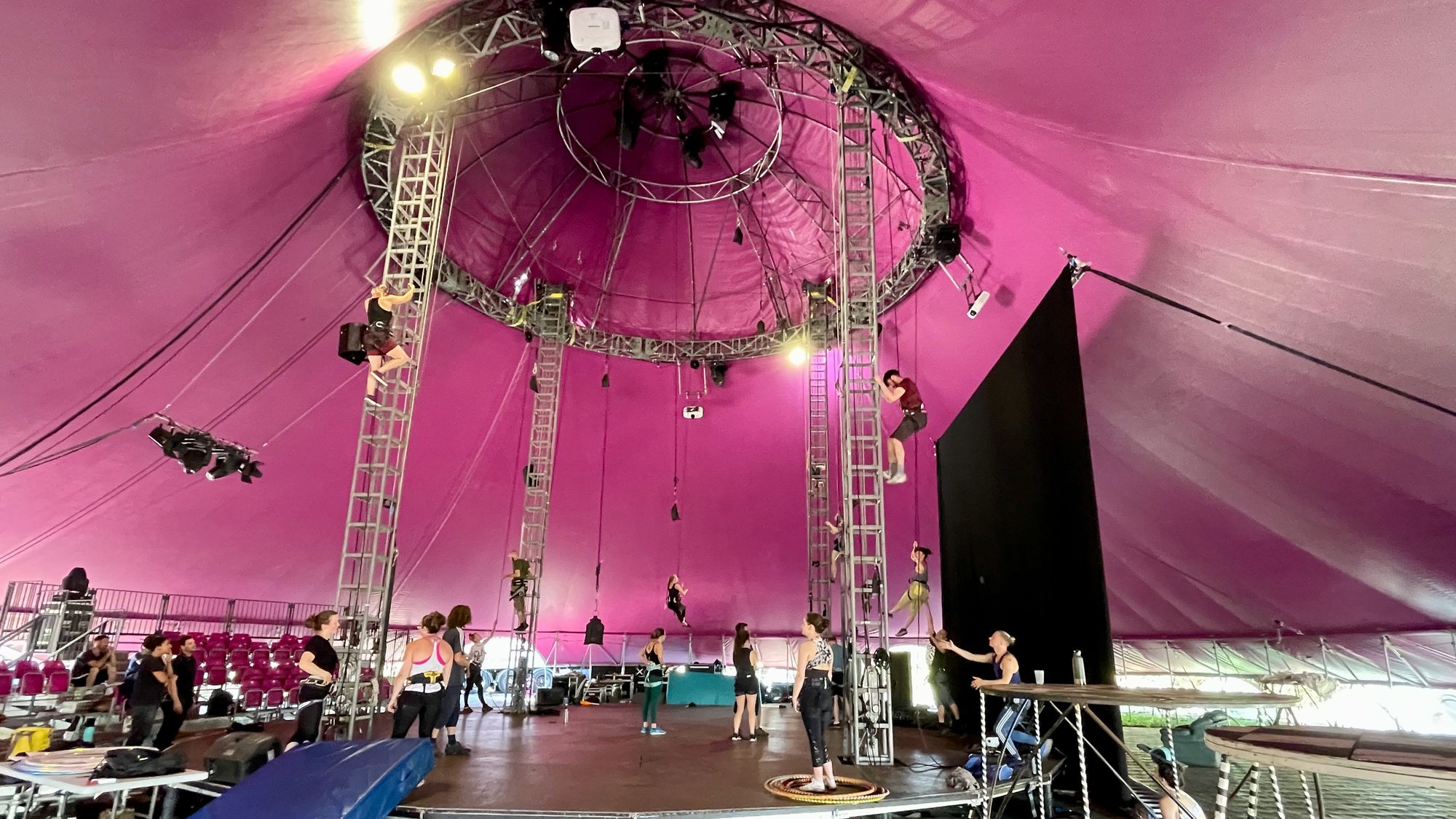 2021 Technical Symposium
Thank you to everyone who attended 2021's technical symposium and a huge thank you to all of our presenters and everyone who helped make it happen. Articulation arts supported the event, creative Scotland and Aerial Edge funded the event as did all those who bought tickets. This all allows us to pay people.
If you missed any of the event and want to catch up it's all on our paid member access. Send me feedback on what you liked and what you would do differently.
This week I've reorganised the site content to make it more obvious where to find the education content. Check out the 'Professionals' page to see what you've missed.
No Fit State Circus Village
Last month a group of us spent some time at the circus village with No Fit State, an event designed to allow riggers to get creative. Wild horses couldn't keep me away! Thanks to all of the awesome riggers, technicians, artists and circus wizards that made the event possible! Videos of what happens if you put a group of creative people together will hopefully follow!
Membership explained
We are committed to providing good quality safety information to everyone which is why the monthly livestreams are free as is all the rigging@home content and advisory articles. If it's professional development then we feel a small fee is appropriate and also allows us to pay the contributers who really do need it.
Free membership gives you access to our newsletter and the free-members pages
Paid membership gives you access to the paid-member pages, all events and the Circus Rigging & Safety forum as well as access to all education content. It also supports the creation of new content and allows you to help define what gets created next!
If you are a paid member and don't have access to the forum, message me and I'll add you in.
What's next?
For our next live streams, due to popular demand as well as requests from the forum we are looking at covering the following topics:
Risk assessments - What's the best format? What should be in them? What good examples do we have for circus? Can we create some good templates and  how should  create and use them?
Equipment Inspections/Thorough Examinations - How do we do them? What tools can we use to track them? What is best practice? What needs to be recorded? Who is competent to do this? Can we use bar codes or RFID tags and cloud software to make it easier?
IRATA Training - What's in it? What's it for? What does it allow us to do?
We are looking for people to participate in the discussions in the live stream as well as find suitable expert speakers to inform and educate.
Contact me with ideas, comments and suggestions!