Building the 2021 Technical Symposium
Two days until we launch our new event, live streaming on YouTube.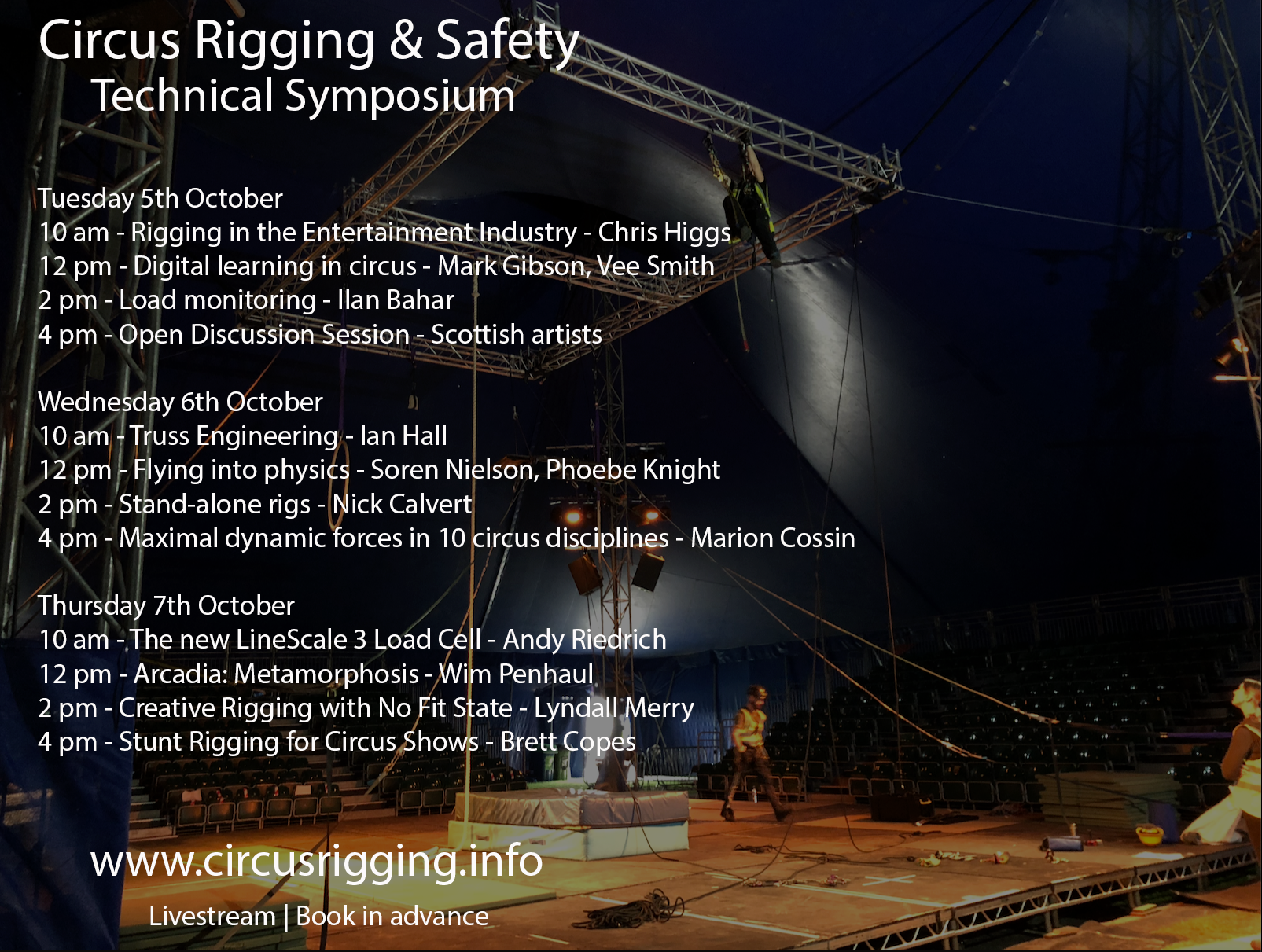 As you might imagine building a new event in a new way is exciting, creative, and comes with a few challenges built-in. Thank you to everyone who has helped make this happen and the generosity of those involved in presenting, connecting people, and helping spread the word.
We are nearly ready and we have a lot to look forward to. The topics we are focusing on for this year are:
Rigging Structures
Teaching & Training
Creative rigging for shows
We have many many exciting new presentations. Brett Copes, circus and stunt rigger, has created a session for us on stunt rigging for circus shows. If you want to find new ways to bring new excitement into circus shows then this could be the one for you.
We have Ian Hall from Total Solutions showing us what creating truss solutions looks like from the manufacturer's perspective and looks at some of their projects to show us the process that Total uses. Nick Calvert is taking us through what Firetoys goes through to bring a self-standing rig to market and the challenges and testing needed.
A very exciting exclusive is Marion Cossin's presentation on Maximal dynamic forces in 10 circus disciplines, from her research due to be published later this year.
We have two presentations on load monitoring and measuring, firstly Ilon Bahar from Eilon Engineering on how to use load cells in load monitoring and then Andy Riedrich on LineGrip's new LineScale 3 load cell.
Lyndall Merry will take us through his creative rigging processes as head rigger for No Fit State circus and Wim Penhaul will show us how Arcadia created their iconic Metamorphosis show.  
Soren Nielson & Phoebe Knight from Scarabeus are showing us how they use circus rigging as a teaching aid in teaching physics in schools. Vee Smith and I will be looking at the role of digital learning (YouTube, Instagram, etc.) in circus, how that has changed over the last 18 months and what could be put in place from a safety perspective.
Tuesday's last session is a discussion on Scotland's needs as far as rigging and safety in circus. If you have thoughts or questions in this area that you would like to contribute to the discussion please send them to me at mark@aerialedge.co.uk Our panel will take questions online as well as in advance.
Full session descriptions are here
The Programme
We now have all the session descriptions in the programme and you can see that here.
If you want to attend and have not yet booked then please book here. For those who book we'll email the links to the 12 live streams on Monday. Articulation is hosting the booking page for us on Eventbrite and would like to collect booking stats for the event. Good numbers may help us to secure future funding. We have a pay what you can model which hopefully will support us in the costs of this event as well as ensuring everyone who wants to can attend. If you have any problems booking please let me know.
Just in case!
Each session broadcast will be a separate YouTube URL which I have set up in advance. These URLs will be emailed out on Monday to everyone who has booked. These URLs will also be live after the event for those who miss them.
If something goes wrong and I need to change the URL I will add it to a post at the top of this website and also on the Event page, if in doubt email me, but as on the day, I'll be presenter, technician, cook, and cleaner I may not be able to get straight back to you.
In partnership with Articulation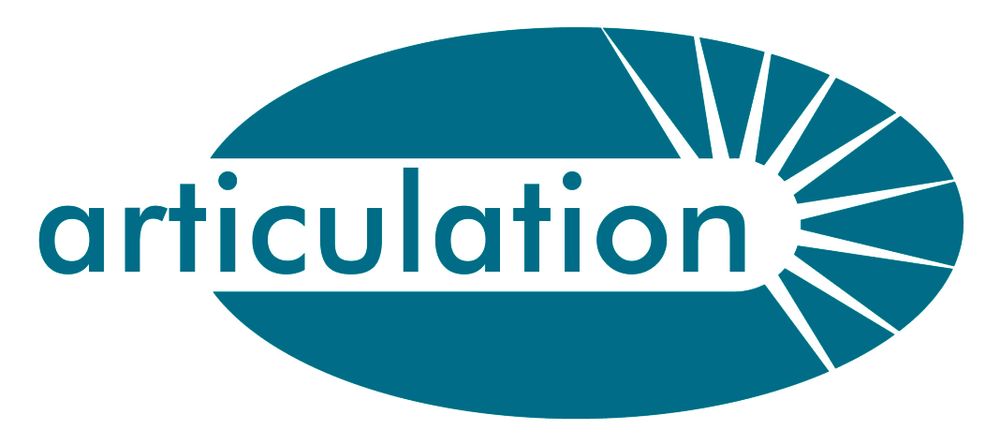 Funded by Creative Scotland